Located in regional New South Wales, Orange is quickly becoming a popular holiday spot for Sydneysiders looking to escape the city on a weekend. Just an hour's flight from Sydney, it's the ideal mini vacation for food and wine lovers.
Known as a fruit growing district, a recent growth in the number of vineyards is putting Orange on the map as a winery and gourmet food destination. But there's more to the district than delicious eats, with plenty of outdoor activities and a growing art scene.
When to visit Orange
Ample wineries and restaurants with easy access to seasonal, local produce make any time of the year ideal to visit Orange. The natural beauty of vineyards and orchards make stunning scenic views from a hot air balloon at sunrise any time of year.
During the colder months, snow has been known to fall, and the appeal of a warm fire, a private cabin and a glass of wine make the winter months a popular time to plan a getaway. Or take advantage of the lush walking and cycling tracks during summer and enjoy touring cellar doors in the sunshine.
---
Things to do in Orange
Eat and drink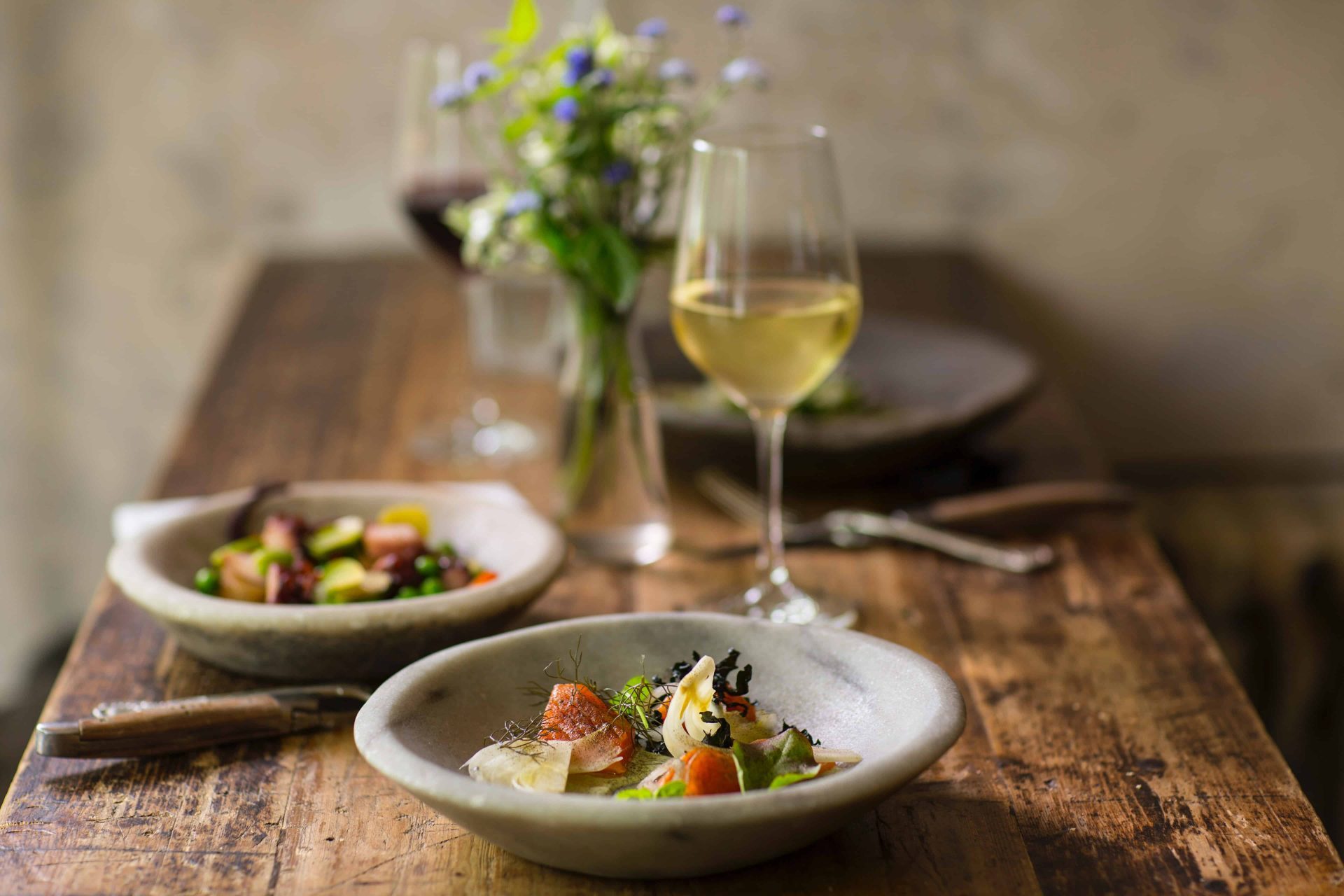 An established history in agriculture has set Orange as one of Australia's leading gourmet food and wine destinations. The climate is ideal for grape growing, creating excellent conditions to produce distinct wines in the region. Local restaurants, cellar doors and café's take advantage of the readily-available seasonal produce to create a thriving gourmet dining culture.
Visit during one of Australia's top ten food festivals, the Orange F.O.O.D Week, to enjoy a ten-day feast of diverse regional produce. Or plan a trip around the Orange Wine Festival and celebrate the region's thriving wine industry with a tipple or two.
Golf
Plan your next golf trip at one of three golf courses in Orange. Complete with historical guesthouse, Duntryleague golf course is an elegant weekend away, complete with an 18-hole course. Wentworth Golf Club and the Orange Ex-Services Club also offer 18-holes, with onsite facilities for lunch and accommodation to round out a sunny weekend.
Explore the Natural Surrounds
Lush, green surrounds complete with walking trails and scenic views make Orange a great destination for the outdoor enthusiast. Connecting two of the park's summits, Mount Canobolas and Young Man Canobolas is the Summits walking track. Look out for native wildlife, including birds such as Grey Currawongs and White-throated Treecreepers, during the summer period.
Cycling has become a popular pastime in the orange region, with bike paths and cycling tracks created for all levels. Choose from off-road, road and shared tracks, with an extensive cyclepath network throughout Orange.
Where to stay in Orange
As a city built on agriculture, what better way to experience Orange than on a farm stay. Choose from properties located on sheep and cattle farms, or homesteads and cottages with spectacular views of bushland, streams and escarpment.
Stay at a local vineyard and enjoy natural views and local food and wine, or book an Edwardian-style Bed and Breakfast, and let the locals show you around. There are plenty of options for every budget or group size, including self-contained accommodation, hotels and historic guesthouses.
Getting to Orange
Driving from Sydney to Orange can take four hours or more, but a flight will get you there in under an hour. Make the most of a long weekend or golf trip and spend more time enjoying Orange with a quick, direct flight and door-to-door chauffeur. You'd be surprised how easy a mini-getaway is with Agile.